The world-famous Swiss psychiatrist and founder of analytical psychology, Carl Jung (1875-1961) shared a deep interest in unexplained mysteries dealing with the power of mind and time. Jung was also fascinated with the subject of life after death.
Even though he maintained the soul's immortality cannot be proven, he still believed in telepathic communication with deceased. In Jung's opinion, telepathy could be used as a means to contact the otherworld.
Jung also studied incidents that seemed to be connected by time and meaning, but not by cause and effect.
He used the term synchronicity to describe such events.
Many of these incidents involved dreams or premonitions and he spent much time toward the end of his life to explain such experiences.
Jung was never very eager to share his unusual experiences. He felt that he did not want to upset the scientific community. However, in his self biography, Jung revealed several of his own puzzling encounters with the unknown. His belief in communication with the dead was strengthened by his own odd experience.
One night when Jung was at home in his bed, thinking of a friend's funeral he had attended the day before, he suddenly had a vision. He saw his deceased friend standing next to his bed and looking at him.
Then, his friend walked to the door and waved to Jung to follow him. In his mind, Jung complied and followed his friend down the street all the way to his house.
There, Jung was showed into the library. His friend climbed on a stool, raised a finger and pointed at a book. It was the second book of five volumes. Jung noticed that the book was covered in red leather and it stood on the second shelf. Then, Jung's vision ended and the image of his deceased friend was gone.
Next morning, Jung could not stop thinking of what he had seen in his mind. He was curious and decided to visit his friend's widow. When he came to the house, he asked if he could see the library.
To his surprise he discovered that the entire scene was exactly as in his vision the previous night. He looked at the books and saw that the second book of five volumes, standing on the second shelf was in fact covered in red leather. Everything was precisely as he in his vision!
It was a strange and unsettling experience. Jung had never visited his friend's library before!
On another occasion, when Jung was returning home by train, he was suddenly overpowered by the image of someone drowning. This upset him to such a degree that he was unable to focus his mind. He could not read or write.
All he could think was if there had been an accident of some sort. When he finally returned home, he was met by his grandchildren who told him that the youngest had fallen in the lake and had almost been drowned. Luckily, the boy was rescued by his older brother.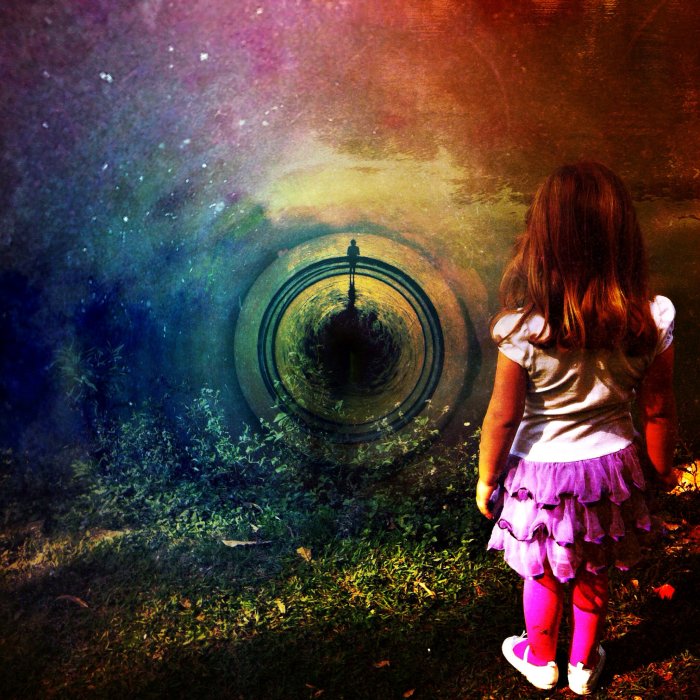 A remarkable aspect of this incident is the fact that the accident had happened at exactly the same time when Jung had a vision of someone drowning.
Jung also told about a curios incident that took place one night when he was sleeping alone in a hotel room after a lecture. All of a sudden, he awoke with a strange feeling that someone was in the room. He was convinced that someone had opened the door and entered the room.
He switched on the light to see who was there, but he was alone… There was no-one in the room. He concentrated and tried to recall what had happened. He remembered that he had been awakened by a feeling of dull pain, as if something had struck his forehead and the back of his skull.
The next day, Jung received a telegram that seemed to explain his strange experience. Jung was informed that one of his former patients had shot himself. The bullet had lodged at the back of wall of his skull.
Synchronicity events of this kind frequently happened to Jung and his patients.
In The Structure and Dynamics of the Psyche, Jung writes:  "A young woman I was treating had, at a critical moment, a dream in which she was given a golden scarab. While she was telling me her dream I sat with my back to the closed window. Suddenly I heard a noise behind me, like a gentle tapping. I turned round and saw a flying insect knocking against the window-pane from outside.
I opened the window and caught the creature in the air as it flew in. It was the nearest analogy to the golden scarab that one finds in our latitudes, a scarabaeid beetle, the common rose-chafer (Cetoaia urata) which contrary to its usual habits had evidently felt an urge to get into a dark room at this particular moment. I must admit that nothing like it ever happened to me before or since, and that the dream of the patient has remained unique in my experience."
In time, Jung became convinced that synchronicity events were of deep significance and should be thoroughly examined.
It was his hope that one day, physics and psychology would ultimately develop a common concept that should serve as a unifying key to all working forces in the physical and psychological worlds.
http://www.messagetoeagle.com/carl-jungs-puzzling-synchronicity-exp...