a real spiderweb collected and mounted by emil 'rocky' fiore
new jersey-based spider artist emil 'rocky' fiore flexes his unusual skill in capturing intact spiderwebs to make art – and he has sent designboom some of his latest catches. usually, spiderwebs only last a couple of hours as the spiders themselves eat it, but fiore – who originally worked with stained glass – decided to immortalize the gossamer pieces behind beveled glass as a way to preserve the beautiful specimens. in order to have the lacy networks stand out, he sprays them with an aluminum silver paint to mimic dew. fiore has caught more than a dozen species from all over america, each web able to reveal the type of insect by given you're a top spider aficionado.
fiore says of the work:
'my concept is simply to catch the web. to preserve its beauty. and unlike photographs, my method isolates the web and displays the structure and design free of any distracting background. of course each and every one is a real spiders web and they are as varied as snowflakes or fingerprints, yet they are highly stylized and recognizable by species to a trained eye'.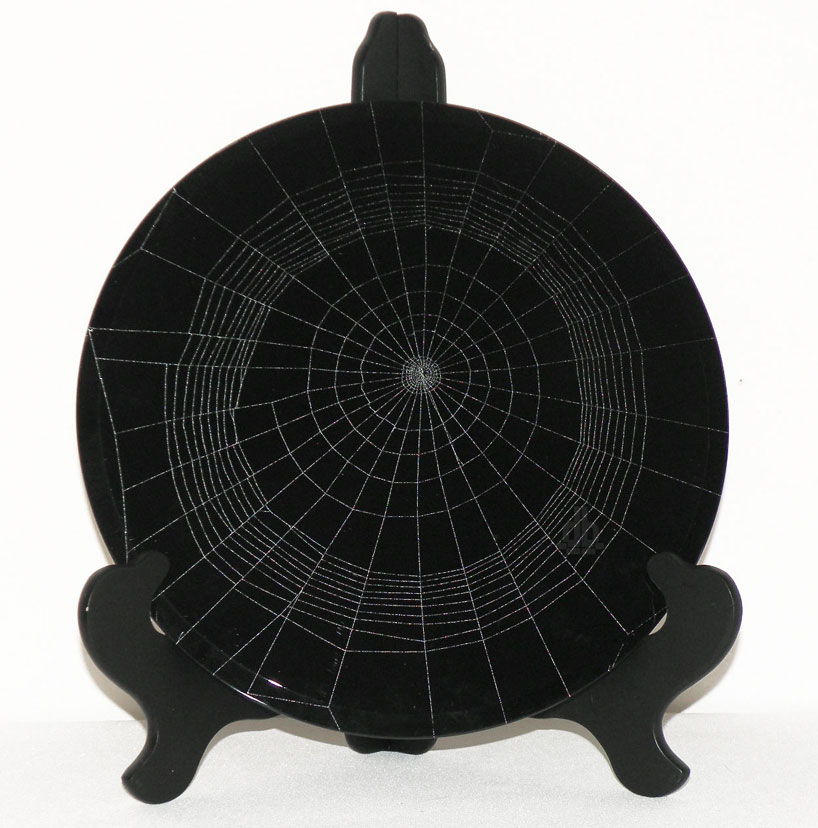 usually, spiderwebs only last a couple of hours as the spiders themselves eat it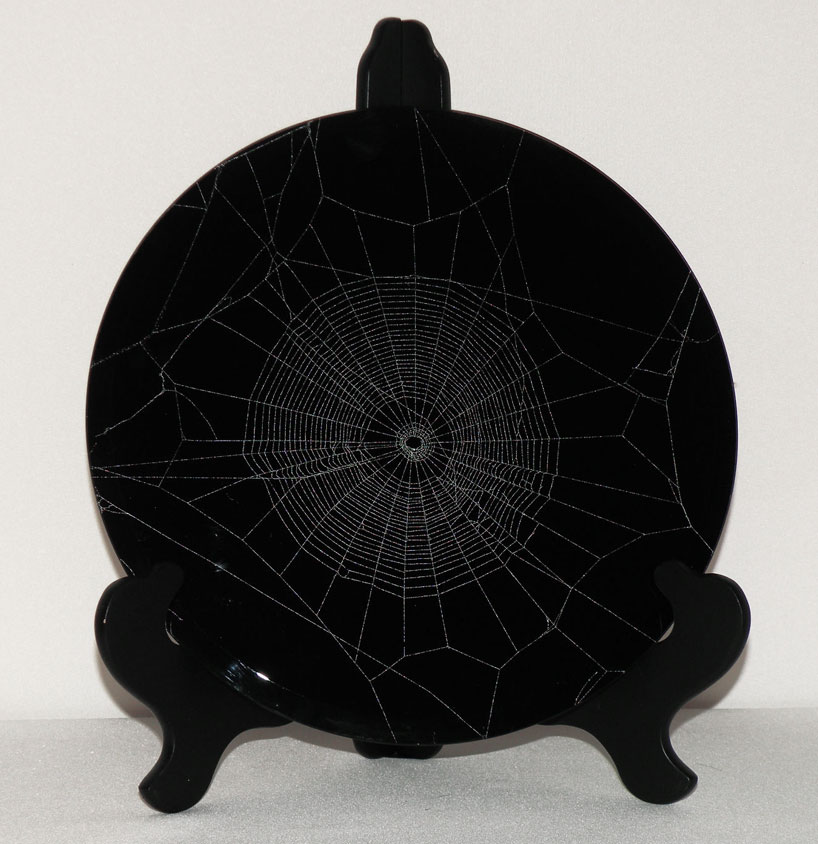 in order to have the lacy networks stand out, he sprays them with an aluminum silver paint to mimic dew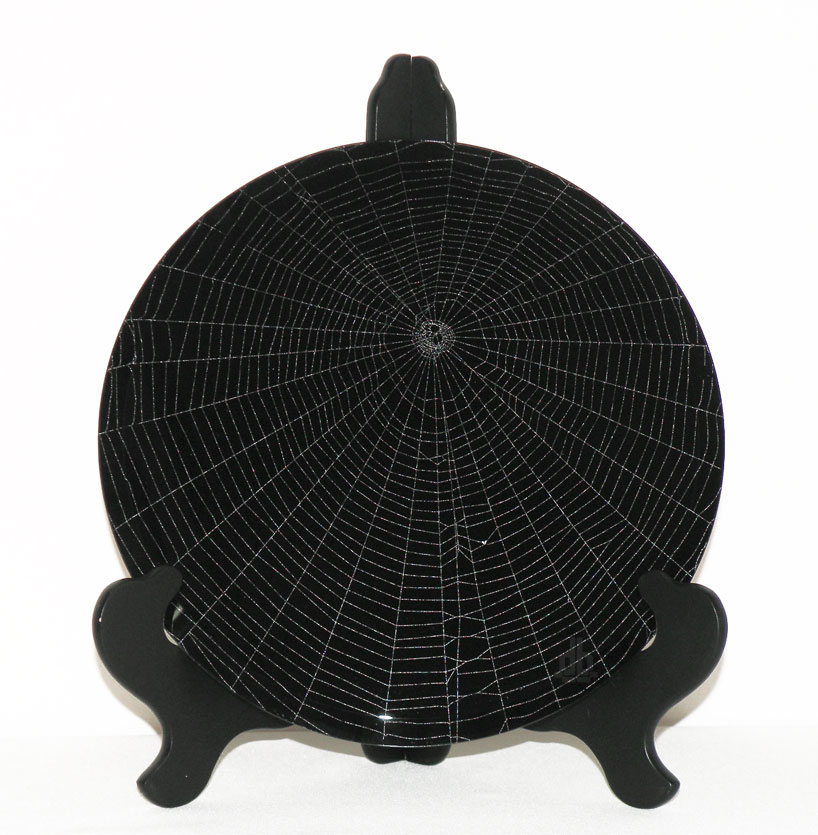 fiore has caught more than a dozen species from all over america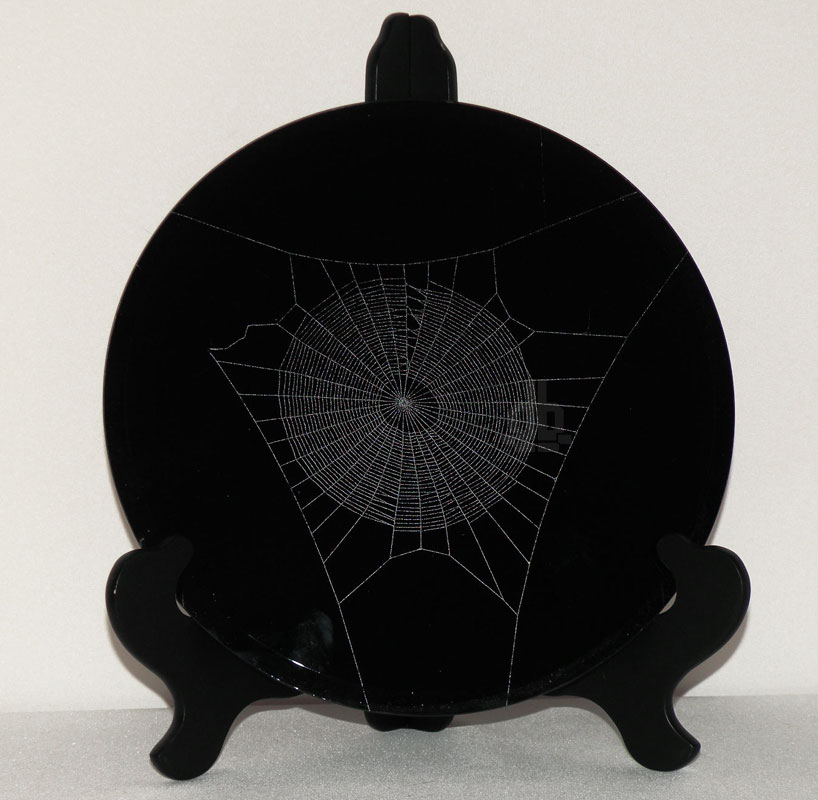 'of course each and every one is a real spiders web and they are as varied as snowflakes or fingerprints, yet they are highly stylized and recognizable by species to a trained eye'